More Wierd Shots
or, more fun shots! Don't worry, no blackmail is iminent.
---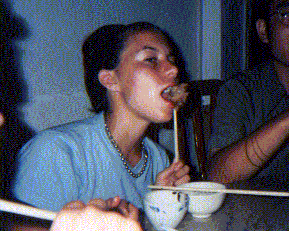 Natalie attempts to discover the tasteful delights of chicken head
Hey, if they serve it all, you're supposed to eat it all, right?

Harold and Jesse catch some shut-eye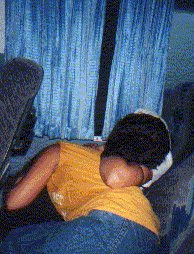 That's what life is like, catching z's where you can.
I'm not sure who these guys (girls?) are. You recognize your shirt, admit it!
---
Main Photo Page
Outings
China
The People
More Wierd Shots
The Main Drama
Misc.
---
Back to Hong Kong
Home