Misc.
---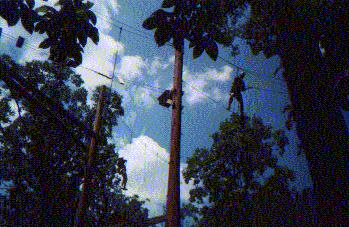 The high ropes course at MA camp
(no, that's not me up there. I wish!)

"E.T. phone home."
If anyone says technology makes things easier, they've never used computerized phones to call internationally.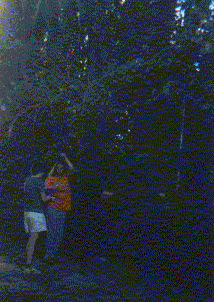 Picking blackberries behind the hotel in Vancouver.
Leah Anne with her new haircut, Maggie, and Hannah, blending in with the shrubbery (sorry 'bout that Hannah!)
---
Main Photo Page
Outings
China
The People
More Wierd Shots
The Main Drama
Misc.
---
Back to Hong Kong Home