The People
Pictures from High Rock, anyone? My film wasn't loaded correctly that week :(
---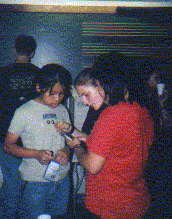 Rachel exchanges addresses with two Hong Kong-ese girls at a local school.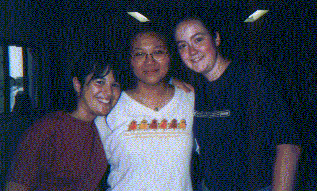 Sabrina and I with another girl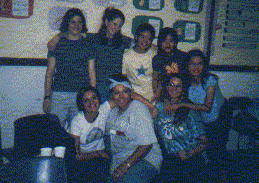 Group shot!
(clockwise from top left) Leah Anne, Joanna, 3 Hong Kong-ese girls, Maggie, Mandy, Hannah
Everyone remember protecting Harold from those excited school girls? ;)
---
Main Photo Page
Outings
China
The People
More Wierd Shots
The Main Drama
Misc.
---
Back to Hong Kong
Home