China
---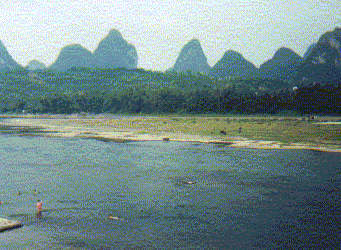 "Everybody's got a water buffalo..."
Those specks on the grass are the real thing, or close. Yang Shau was an awesome testament to God's handiwork.

Love those mountains! (And the teammates standing in from of them!!)
Leah Anne, Sabrina, & Dave
---
Main Photo Page
Outings
China
The People
More Wierd Shots
The Main Drama
Misc.
---
Back to Hong Kong
Home