Summer, 2003
Volume 1
Issue 1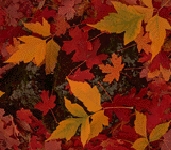 Welcome to the first newsletter of the year! Once school starts, each student will get a paper copy of this publication each week. The web edition will also be kept current for as long as it is practical.
This part of the newsletter will be for sharing highlights of our week or featuring an article written by a member of our class. In place of the comic strip below will be information about an important event, a picture of a recent activity, or another student-written article. At the bottom you will find the dates and times of upcoming events and important reminders or announcements.
I often take time in the newsletter to highlight books that our class has been reading. Since we have not yet begun, I will recommend a fun summer book, A Long Way from Chicago, by Richard Peck.
Joe and Mary Alice are siblings from 1930's Chicago who spend a week each summer with their rather odd granmother in the small country town where she lives. Each chapter tells of one summer's adventure.
A Long Way from Chicago won a Newbery Honor, and its sequel, A Year Down Yonder, was awarded the Newbery Medal in 2001.
If you would like to read another story about the time period, try Bud, Not Buddy, another Newbery Medal winner.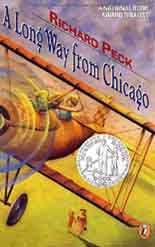 Upcoming Events
Parent's Night
Thursday, August 28, 7pm
First Day of School
Tuesday, September 2
Reminders
Look for your materials list in the mail in late July.
You can reach Miss Anderson at lilyanderson@lycos.com or at 757-523-6321.