Here are a few pictures from my year as an intern at Teem Mania's Honor Academy.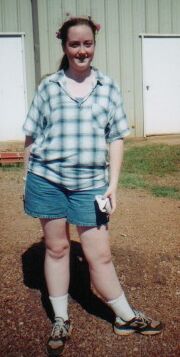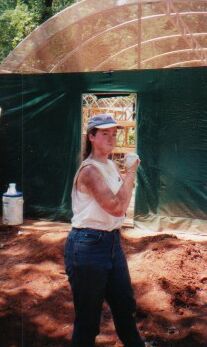 Me! After a relaxing day in the great out-doors, and after a work day in Texas' red dirt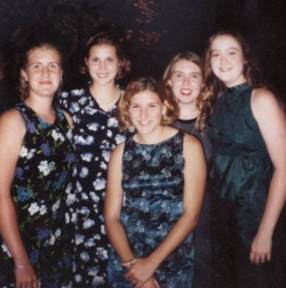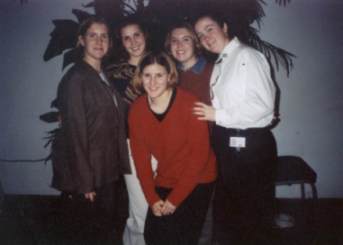 My roomies, Erynne, Estelle, Melody, Leigh, and me
At our Ring Banquet, and after another somewhat-dressy night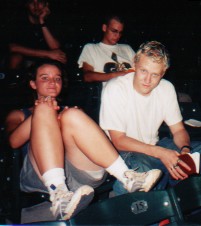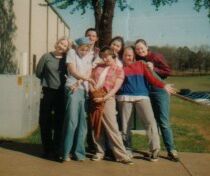 My intern-bosses, Dawn (Maintenance) and Scott (EpiCenter), and the maint. crew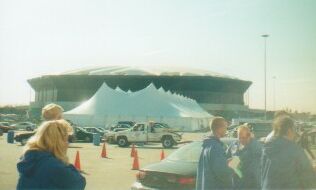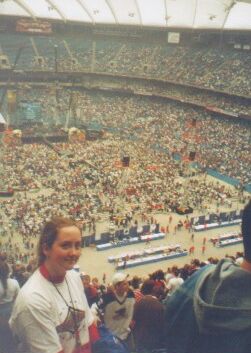 The biggest public even of the year, Day One; 70,000 people at the SilverDome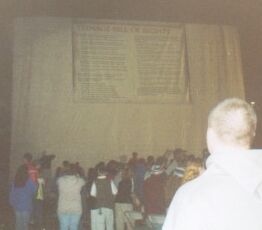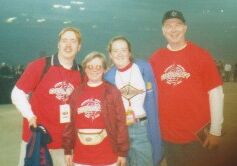 At Day One, many signed a Youth Bill of Rights; I also got to see my family!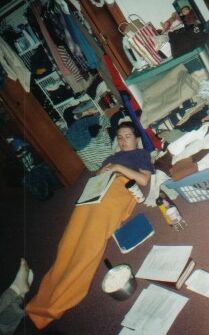 Life in the dorm - Mel talks on the phone (one for three rooms!) and Leigh naps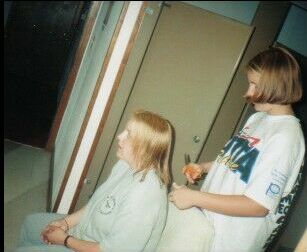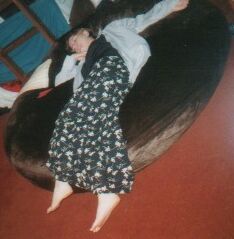 Erynne gives a haircut. That large brown thing is the "womb"
We managed to swipe it from the guys, but later they got it back and burned it
Believe me, you haven't rested in anything as comfortable since you were born!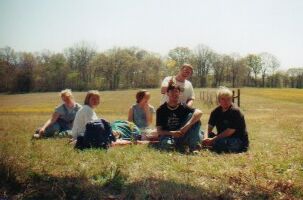 The Unreached People Group Retreat - half the groups were missionaries, the other half upg's
Possibly my favorite retreat while at TM. The entire tribe was reached!
Both the coldest and the most sun-burnt I've ever been while camping out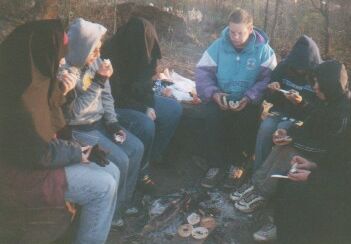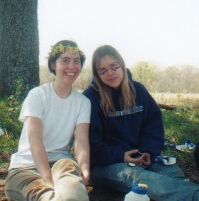 More UPG Retreat pictures
By the way, bagels are NOT good cooked on a campfire!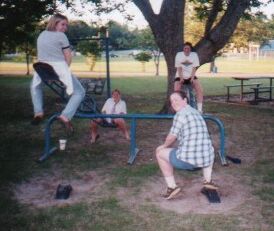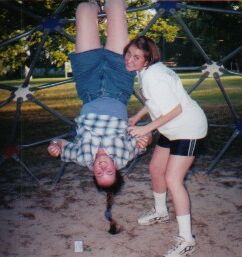 A room outing to the park (Mel left in Feb, so there were just 4 of us)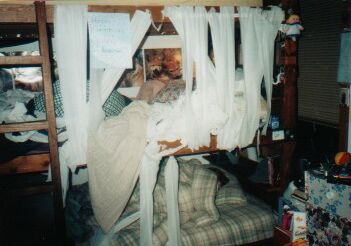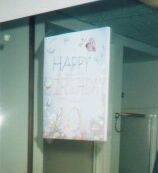 My birthday - I was TPed into my bed, and there were signs in the dorm.
What wonderful roomies!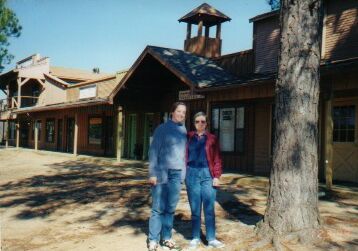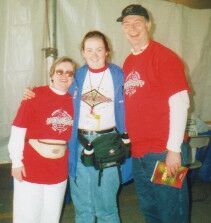 My Mom flew down for a few days around my birthday!
And, my folks, another D1 picture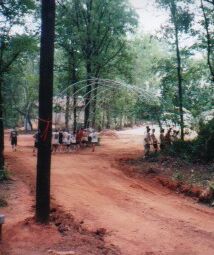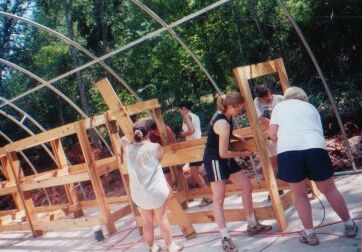 Work day, making quanset huts
First you prep the site (no pic), then move in the frame, then build the bunks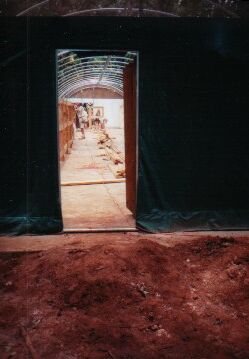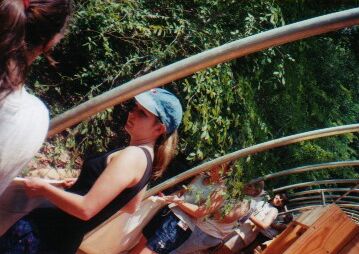 Once three rows of triple bunk beds are in place, get the cover ready
That is, insert a pole through a slot along the edge, and tie ropes to it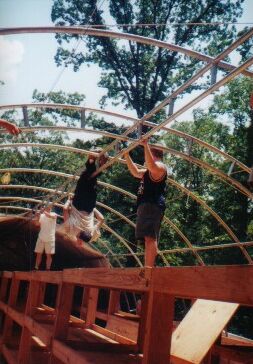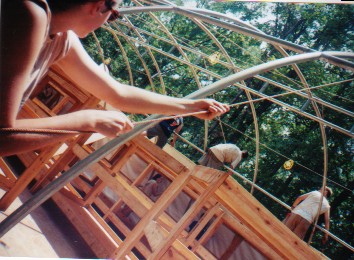 Get the monkeys up to guide it over the top, then pull!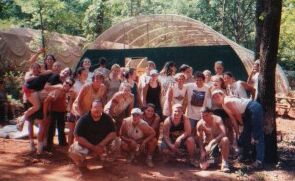 Then pose for a group photo - now around 100 missionaries have a place to sleep!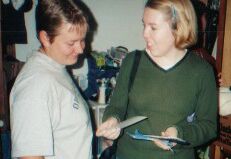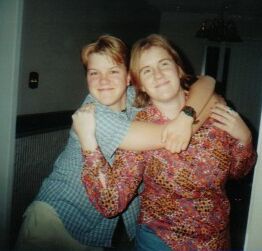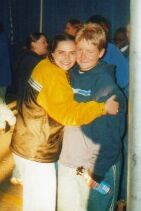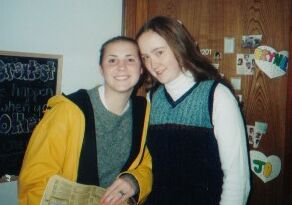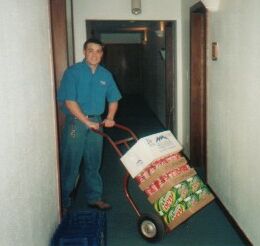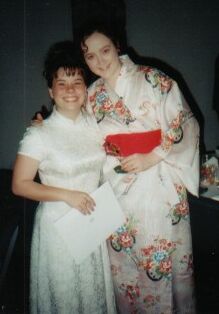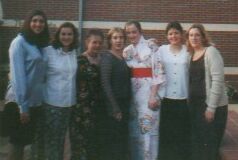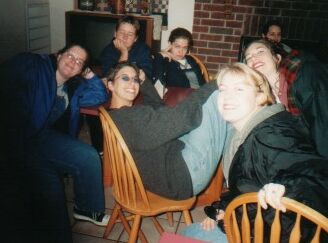 Friends